QUILTING QUILTS AS YOUR ART
iquilt4you.com is as much a visual artist as any painter or sculpture, it's just we use quilting to tell the story. Quilts and textiles are our canvas and every positioned fabric and every thread helps create a unique picture. We do our best to create your version of your art by enhancing your piecing or your vision!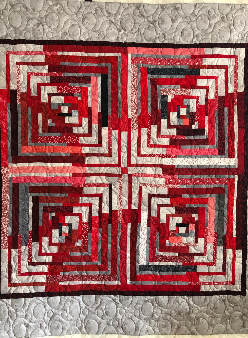 We can Quilt your Quilt for you! We can help you get that item completed!
Just contact us! Call/text 810-447-0668